Agricultural Services
Our company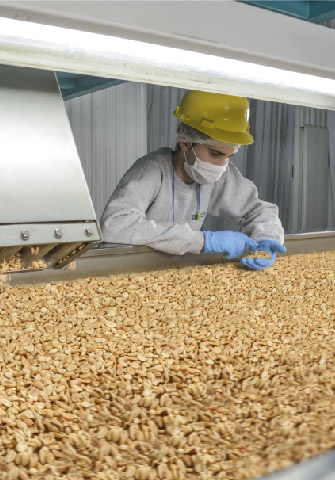 AGRICULTURAL
SERVICES POLICY
Customers
Achieve the customer's full satisfaction when delivering our product, looking to surpass their expectations and anticipating their future needs, getting recognition for our quality and compliance levels.

Market
Become a referent in the market for our unnovation and ongoing improvements in the technology we use, the excellence of our products and services, and the integration of our processes, by offering highly sought-after solutions based on their quality and guaranteed by the highest levels of international certifications.

Personnel
Contribute to our people's growth by providing them with constant learning, challenging them professionally, keeping them up to date with the latest industry-related technologies, providing a satisfactory work environment by generating policies and rules that promote workplace culture, value-aimed leadership and open communication in a system that favors people to change and adapt.

Rentability
Optimize the company's and its investors' rentability in a framework of continuous growth that guarantees sustainability and durability over time.

Suppliers
Integrate our suppliers in our value chain by promoting their company-related growth and increase their loyalty by compensating their contributions to our results.

Community
Act responsibly and ethically towards the community by being a referent based on the bahaviour of our people, our performance, our care for the environment and the social and the productive development of the area and by integrating everyone without discriminating.
Human Resources
Contact Sales Manager After-sales Service
Claims and Suggestions